1941 Willys Jeep MB Ford GPW Motometer Speedometer Speedo Slat Grille Moto Meter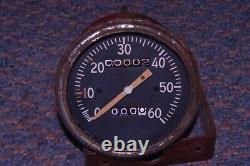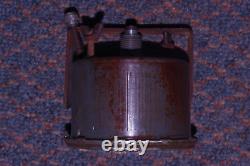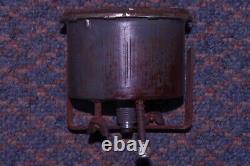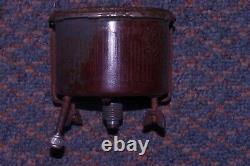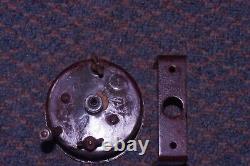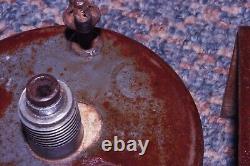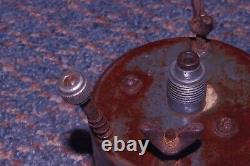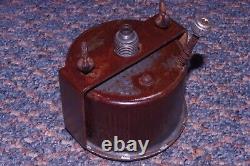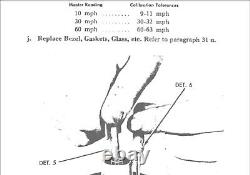 No I don't do speedometer rebuild service for people. No core charge, no core needed and no cores accepted. The speedometer has been fully rebuilt mechanically and lightly restored cosmetically.
Most of the paint is original. Only light surface rust on external surfaces of parts. The original factory stampings are well preserved. These speedometers also found their way into many WW2 trucks and armored vehicles by way of parts scavenging by vehicle repair crews during the War. So it would also be correct for a "Motorpool class" restoration on a WW2 US Army truck or armored vehicle.
The speedometer is complete with its original mounting bracket and wingnuts. Fully rebuilt, tested and confirmed to be in good working condition. All of the moving parts were cleaned and checked for wear. All of the moving parts were found to have only a very slight amount of wear and were then re-lubricated before reassembling the speedometer, testing it and confirming it to be in good working condition.
The oil plug was removed from the cable stem and fresh clock oil was used to re-lubricate the input shaft, then a new plug was pressed in. The old grease was cleaned off of all the odometer gearshafts and pinions and replaced with fresh grease. The odometer and tripcounter both advance properly, and the tripcounter reset handle zeroes out the tripcounter properly. The odometer and tripcounter wheels have had touch-up paint added on to them so that it's possible to read all of the numbers.
Aside from that, and some clearcoat sprayed onto the housing to preserve the original grey paint and factory stampings, all of the surfaces are original, including the luminescent paint on the pointer needle and on the 10 and 20 MPH marks. This speedometer fits a 3 and 3/8 diameter hole, and it is calibrated to a 1.0 ratio 1000 RPMs equals 60MPH indicated on the dial. The calibration has been checked and found to be within factory tolerances. The cable stem has a 5/8-18 thread pattern, and the input shaft has a. 105 square hole in it for a.
The outside of the housing has superficial surface rust on it, but the speedometer mechanism and the inside of the housing are clean and unrusted. The tripcounter reset handle turns freely, it is not locked up at all. The housing is stamped "Motomete Lacrosse Wis".