NOS AutoLite VAM-4101B 12 Volt 40 Amp Voltage Regulator, Willys MB Ford GPW Jeep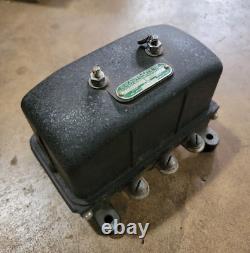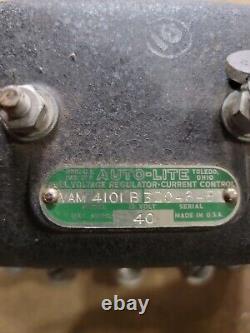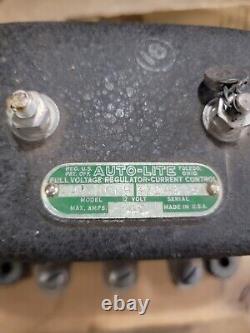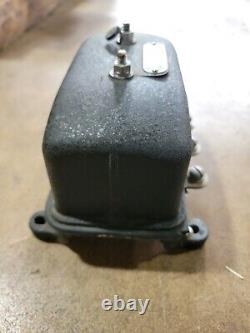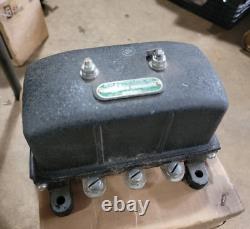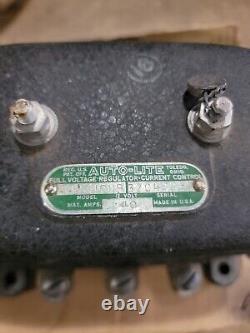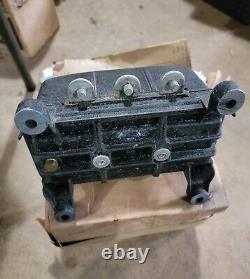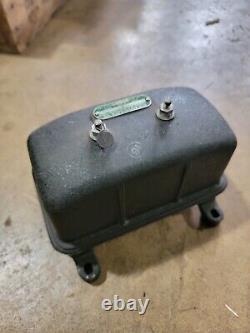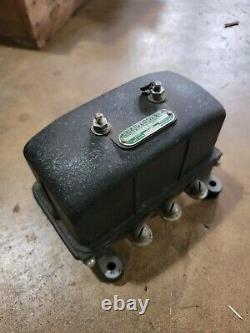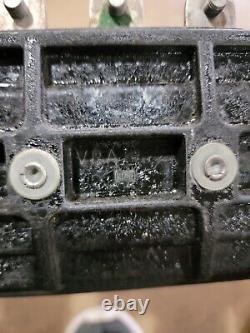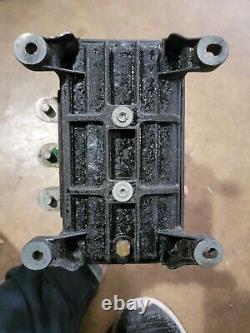 Nelson's Surplus Jeep Parts. NOS AutoLite VAM-4101B 12 Volt 40 Amp Voltage Regulator. FOR: Willys MB, Ford GPW Jeep, M29 Weasel, Dodge. Sealed Lead Tag, Bottom has VRA and Alemite in casting. This is a NOS (New Old Stock) original Regulator US Government Military Surplus. Manufactured by Auto-Lite model# VAM-4101B, Used on a variety of different WWII vehicles. This has been on our shelf for many years and has never been installed on a vehicle nor has it been tested recently but will work as it should upon arriving to you. Although these can sometimes be used on multiple vehicle applications, it is the buyers responsibility to ensure proper compatibility for your specific application and vehicle. We sell mostly NOS original US Government Military Surplus Parts. Some part's, even those that are NOS (NEW OLD STOCK), may show light wear; such as scuffs or imperfections. This is from being in our warehouse for so many years and having been moved around or taken to Conventions or swap meets. Packaging and that will be. With your order if it is pictured with this listing. We also sell used-take off parts, those most likely will show signs of wear and may or may not be fully functioning or complete. Thank you for viewing our listing!
A little about Nelson's Surplus Jeep Parts.... Are you looking for other particular or hard to find parts for your Vintage Jeep or other WW2 Military Vehicle Project? If you haven't been able to find the parts you need. We have thousands of Rare "Original" & NOS parts available in our Warehouses!!
We have been in business since 1969 and have a name and reputation that has become known widely across the world. But we have thousands of Rare & Original parts available in our Warehouses! We specialize mainly in Original and "NOS" Parts. All Vintage WWII Military Jeeps, M38, GPW, Bantam, M422-A1 Mighty mite M151, M151-A, M151-A2, CJ2A, CJ3A, CJ3B, CJ5, GPA, M101, M101 3/4 ton, M29, Weasel, Mechanical Mule, M37, Armored Scout Car, Half Track, Command, Car, M715, WC Dodge, Various Jeep Trailers, and more! We sell everything from Body Parts, Framework, Engine's, Drive-train, Electrical, Fuel System, Brakes & much more!
We want to make sure that you order the right part the first time! If you have any questions about fitment, application, an items condition, or anything else, we are more than happy to answer all of your questions. If for some reason you change your mind after receiving your item, a return may be authorized by us at our discretion. We Thank you for your consideration and understanding.
Both within the United States and Internationally. The bitterness of poor quality remains long after the sweetness of low price is forgotten!